Concept
Your business environment is complex and fast changing.
You need smart and powerful systems that can adapt to your process.

SMARTDAC+ is a fresh approach to data acquisition and control,
with smart and simple touch operation as a design priority.
Measure, display and archive process data with greater levels of clarity,
intelligence and accessibility.

The SMARTDAC+ concept begins with the all-new GX/GP,
an integrated I/O and recording system with a familiar touch operator interface.
Highly adaptable, very capable and easy to operate is the new GX/GP.
Now that's SMART.

Reliable Technology
Proven reliability over a wide range of applications

Navigate with ease
Smart User Interface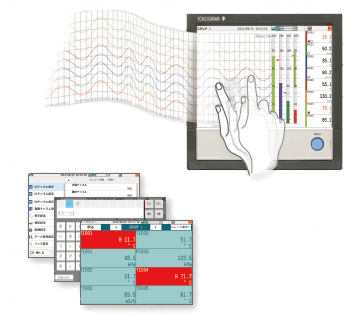 Observe
Wide variety of display formats
Powerful data search functions
Alarm/Status indicator functions
Interact
Touch screen for intuitive operation
Easy-to-navigate, user-oriented design
Supports freehand messages

Ready for the future when you are
Smart Architecture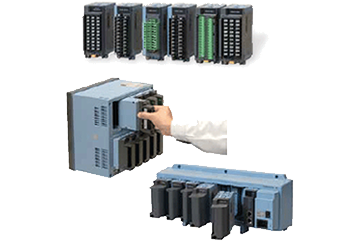 Adapt
Add I/O modules when you need more channels
Wide ambient temperature operation
Locking front panel for media security
Measure
Wide-ranging input/output specifications
Multichannel I/O
Easy-to-read screens

Data analysis, made simple & mobile
Smart Functionality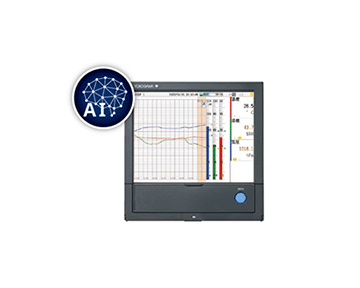 Record
Future data drawing
Equipment/quality predictive detection
Convenient document creation function
Connect
Browser-based real time monitoring
Centralized data management via FTP server
Powerful networking functions

Lineup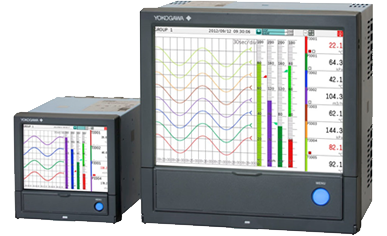 GX series
Paperless recorder (Panel mount type)
GX10/GX20 is a panel mount recorder that provides intuitive, human-centric design, web-enabled functionality, and scalable architecture.
[AI Function | Advanced security function | Wireless communication function]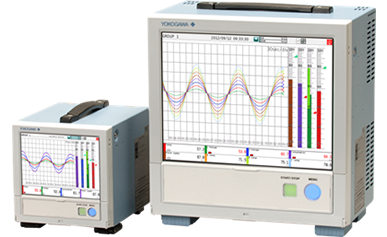 GP series
Paperless recorder(Portable type)
The GP10/GP20 is a portable paperless recorder that retains the core functionality of GX10/GX20 and can be used on the desktop.
[AI Function | Advanced security function | Wireless communication function]


Data Acquisition System GM
The GM is a flexible data logger that offers both reliability and ease of use.
[AI Function | Advanced security function | Wireless communication function]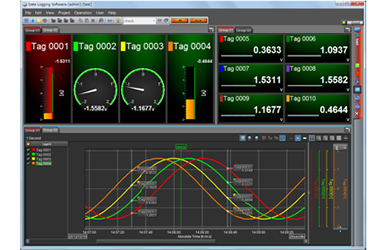 Data Logging Software GA10
The Data Logging Software GA10 monitors and records data from a variety of instruments, and saves time and effort by centralizing monitoring and recording task on a PC.
[AI Function as standard]